Lawyers from the association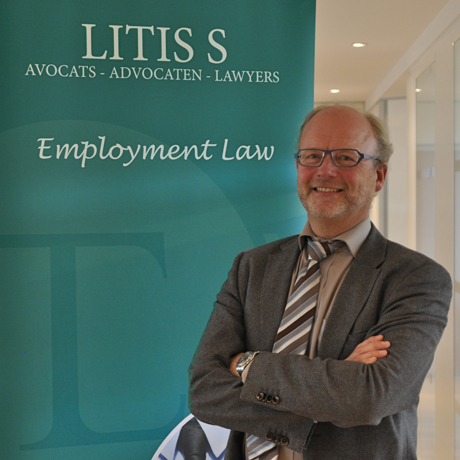 Me Bruno Henri Vincent obtained a Law degree in 1985. He immediately started his career as a legal advisor specialized in Labour law for companies in an important interprofessional association of employers and then in an accredited pay-roll company. This permits him to manage straightaway subtleties and fine details of the Belgian working world.
After this education, in 1991, he decided to make his skills available to clients in his law firm. The Brussels Bar attributed him in 2003 the title of lawyer specialized in Labour Law.
In 2006, Me Bruno-Henri VINCENT founded LITIS S, an association of lawyers dedicated to develop itself through the Labour Law and to bring its best expertise in order to resolve conflicts of the professional life.
Me Bruno-Henri VINCENT is also an acredited mediator in the social field. He is a founding member of the not for profit association "Mediation and social consultation" gathering judges, lawyers and HR managers which throw themselves in the art of social mediation
(www.mcsociale.be). He regularly practices, with his clients' agreement, the solutions of the alternative modes of non-judicial settlements.
He contributes to legal workbooks and regularly publishes in the press. He is solicited as lecturer in his material of predilection. He has also lectured for 20 years the class about social legislation for personnel managers within the Institut d'Administration des Entreprises.
Do not hesitate to consult the website www.brunohenrivincent.be in order to have further information about him.
Email bh.vincent@litis-s.be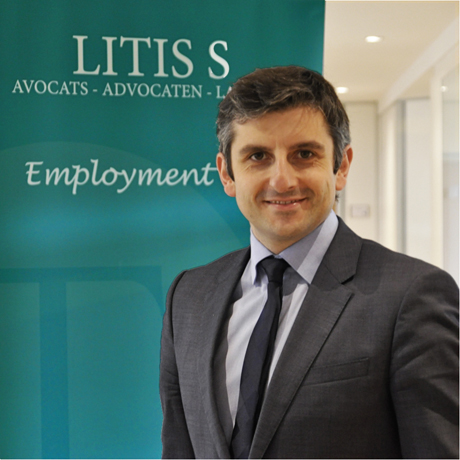 Me Vincent CHIAVETTA gratuated magna cum laude from the Université Catholique de Louvain in Louvain-la-Neuve.
He immediatly joined LITIS S, 
eager to deepen his skills in Labour Law and social security.
Since April 22nd, 2014, he is entitled from the Brussels Bar Council to hold the title of  "Specialist in Labour Law".
Keen to provide clients with a complete service, he is closely interested in all legal matters related to the business world : commercial Law, commercial disputes, bankruptcy, seizures and enforcement, criminal and social financial Law, etc.
In addition to his legal practice, he is a lecturer at the Centre d'enseignement supérieur de promotion et de formation continuée en Brabant Wallon (C.P.F.B.), higher education center for adults associated with the Université Catholique de Louvain.
Concerned by the alternative modes of non-judicial settlements, Me Vincent CHIAVETTA is also a  certified mediator by the Federal Commission of Mediation in social matters.
Email v.chiavetta@litis-s.be
Me Savostin holds a degree in Law (Université Catholique de Louvain) and a special degree in Labour Law (Université Libre de Bruxelles) obtained magna cum laude in 1991. Since then, he has been a lawyer at the Brussels Bar and started his career in one of the most renowned law firms specialized in Labour Law before contributing to the founding of Litis S.
He holds the title of "specialist in Labour Law" and was in a legal training for mediators, which makes him a lawyer truly concerned by the alternative modes of non-judicial settlements.
Me Savostin is in charge of matters linked to pay-roll, collective dismissals, transfer of undertakings, audits and due diligence.
His interest for exact sciences permits him to develop technologies adapted to those kinds of matters.
Email d.savostin@litis-s.be
Maître Giuseppe-Henri TORRENI holds a master's degree in law, public law and social option granted by the ULB with distinction.
He wrote his thesis on the theme of time-credit , " The time-credit : legal nature and worker protection " under the direction of Charles -Eric Clesse , for which he earned the great distinction.
He teaches labor law at the Ecole Pratique des Hautes Etudes Commerciales ( EPHEC ).
In his daily practice of labor law, Maître Giuseppe -Henri Torreni has developed a special interest in matters of social law of the civil service and business consulting.
Email g.torreni@litis-s.be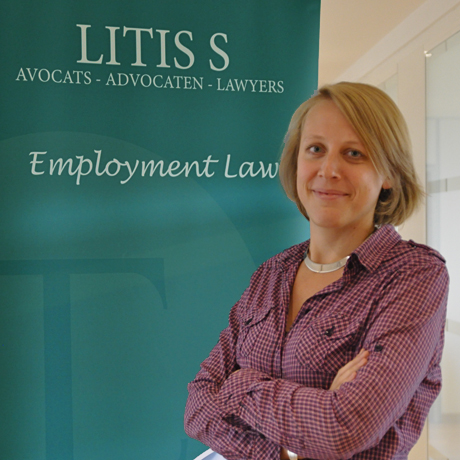 Astrid Jacques graduated from Université Catholique de Louvain (option : internaional law). She studied one semester at the Universidad Pontifica Comillas in Madrid within an Erasmus Program and worked for the Belgian Embassy in Mexico City as a professional intern.
Astrid takes charge of the development of the social law and "Small and Medium Sized Entreprises" through the offices located in Charleroi, which is her home and heart region. She works in French, English and Spanish.
Email a.jacques@litis-s.be